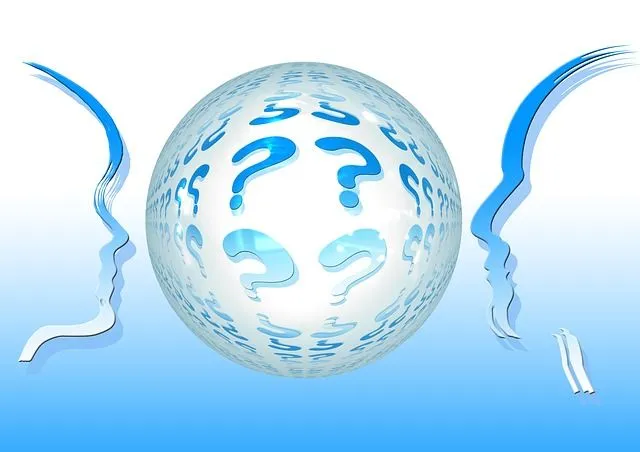 You have taken an important step and made the choice to turn around either your own and/or your family member's health. We understand that this process will involve some challenging lifestyle changes, and we are here to work together with you as partners to help you reach your optimum health.

Many of our patients have previously consulted with numerous other health practitioners. Your decision to partner with us in a quest to improve your health will result in identifying the cause(s) of your illness, and eliminate the use of "band-aid" treatments for your symptoms. Answers to some of our patients' most common questions and concerns are listed below.

Frequently Asked Questions
What Should I Do Prior to My Visit?

In the Online Forms, you have a health questionnaire to download and complete (or the questionnaire can be mailed to you). Take the time to answer the questions with as much detail as possible. Please try to assemble any of your medical information that may be helpful (tests, consultations with other physicians, list of current medications and supplements). If you have had tests, lab studies, surgeries, and/or consultations but don't have the records, please ask the appropriate physicians and/or hospitals to provide them to you or send them to us directly. Bring the completed questionnaire and any additional information with you to your appointment.

Please complete all paperwork prior to arriving at the office and arrive 10 minutes BEFORE your appointment time.
---
What If I Am on Any Medications or Supplements?
Please stay on them until we have an opportunity to review your complete history. Most of our patients are able to eventually stop or reduce many of the medications that other doctors have prescribed after having been on our program for awhile. At your initial appointment, you will receive nutritional supplement recommendations. We carry an extensive line of the finest supplements available to physicians anywhere. They are specifically designed to complement the other lifestyle recommendations of our program. Although you may be able to purchase similar products at local health food stores, the potential quality of these supplements may compromise our treatment and therefore hinder your progress.
---
Where Is Rejuvenate Wellness Center?
We are located at 6940 South Holly Circle Suite 201 Centennial, CO 80112 in the southern Denver suburb of Englewood; the closest major cross streets are Arapahoe and Dry Creek. For driving directions, click here.
---
What Happens at My First Appointment?

Dr. Petropulos thoroughly reviews your medical history and symptom survey that you complete prior to your visit and also reviews any medical records, including recent lab results you provide. He conducts a complete physical examination and muscle testing for food and environmental intolerances, as well as bio-diagnostic testing utilizing the latest in BAX Aura testing. If, after your examination, further laboratory analysis is required, we also offer a full range of laboratory services and a wide variety of cutting-edge testing available in-house, including blood, saliva, hair, urine, and stool analyses.



After reviewing all information, Dr. Petropulos makes recommendations for an individualized program of nutritional and lifestyle augmentation. This can also include chiropractic care, acupuncture and further BAX therapies if you wish.
---
How Long Will It Take Before I Feel Better?

You should notice your health beginning to improve within a few weeks. Some people notice the difference in only a few days. However, it can take a bit longer, especially if significant psychological trauma is involved, or if you are slow in adopting the lifestyle changes we recommend.
---

What Will Be the Cost for My First Visit?
The time spent with you on the first visit is approximately 2-3 hours. An initial appointment is $415, which does not include any lab work, testing, or supplements.
---
How Much Are Follow-Up Appointments?
Follow-up appointments are typically 15 minutes with the doctor and cost $110. You
may be in the room 15 to 30 minutes longer depending on individual therapies (i.e., acupuncture, electrical stimulation, laser treatment, etc.) needed for your treatment; however, no additional cost will be assessed. If you require or desire more than the standard 15-minute appointment with the doctor, the fee will be an additional $110 per 15 minutes.
---
Will My Insurance Cover the Visit?
Most insurance companies do not cover the alternative therapies we offer to our patients, so we do not work with insurance companies. We do not provide any paperwork (superbills), diagnosis codes, or information for insurance companies.
---
Do We See Patients From Out of State?
We do have out-of-town and international patients. In these cases, we try to do most of the follow-up via telephone and the Internet, but a personal visit is generally preferred, but not mandatory, for the initial consultation. If you are traveling from out of state, we will try to complete as many tests as possible when you are here and will use your time with us as effectively as possible.
---
What If I Want to Send a Friend or Family Member to See You?

We would be delighted and deeply honored to work with your loved ones. However, it is vital that this friend or family member is ready to commit to a change in diet, nutrition, and lifestyle in order to meet his/her own health goals.